About Our Service Team
Advanced Scale, Inc. was founded by service oriented people who understand Customer Needs. Our staff has a broad understanding of Scales, Systems, Quality, and Electronics. Our goal is to sustain a long term relationship with all of our customers and provide them with the expertise necessary to protect their investment.
Below is a list of our technical team, who are here to provide you with reliable service:
Norman Brown: General Manager
Stephen Dowling: Service Manager
Mike Huot: Service Technician
Don Lucken:  Service Technician
Mathias Miller: Service Technician
Emergency Service Is Paramount
The personnel listed above are here to serve you in your time of need. Please do not hesitate to call us at 877-626-0242 for any reason at any time.  Yes, we do mean any time.  We're here when you need us: seven days a week, 24 hours a day and 365 days a year.
We provide you with answers for all of your company's scale and weighing needs.
We have many years of experience in advanced electronics and interfacing equipment.
Cross training under our ISO program ensures top quality personnel.
Advanced Scale, Inc. Focuses on Quality and Customer Service.
We have received registration for ISO 9001:2015. This commitment to quality outperforms others in the field. We believe in our quality program and we are confident of the many benefits that we provide our customers.
Advanced Scale is also proud to be an ANAB ISO/IEC 17025:2017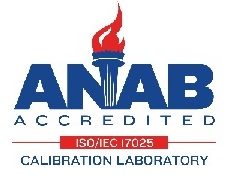 accredited calibration organization. This accreditation is the single most important standard for calibration and laboratory testing worldwide. From high-resolution digital balances to heavy-duty truck scales, we are confident that our demonstrated technical competence will provide the most reliable and accurate test and calibration results.
Customer Service Means More Than Giving You What You Want.
We take extra steps to ensure that our value added service is meaningful to you and your bottom line. The scales and other products that we offer can be expanded to adapt to future needs, maximizing return on your investment.
We sell a full range of scales and weighing equipment from the industries' leading manufacturers.